The Sequential Artists Workshop
Sep 27
[video]
Jul 16
[video]
Jul 14
Kid class creatures!
Jul 11
Be regular and orderly in your life so that you can be violent and original in your work.
Our newest instructor, Kurt Wolfgang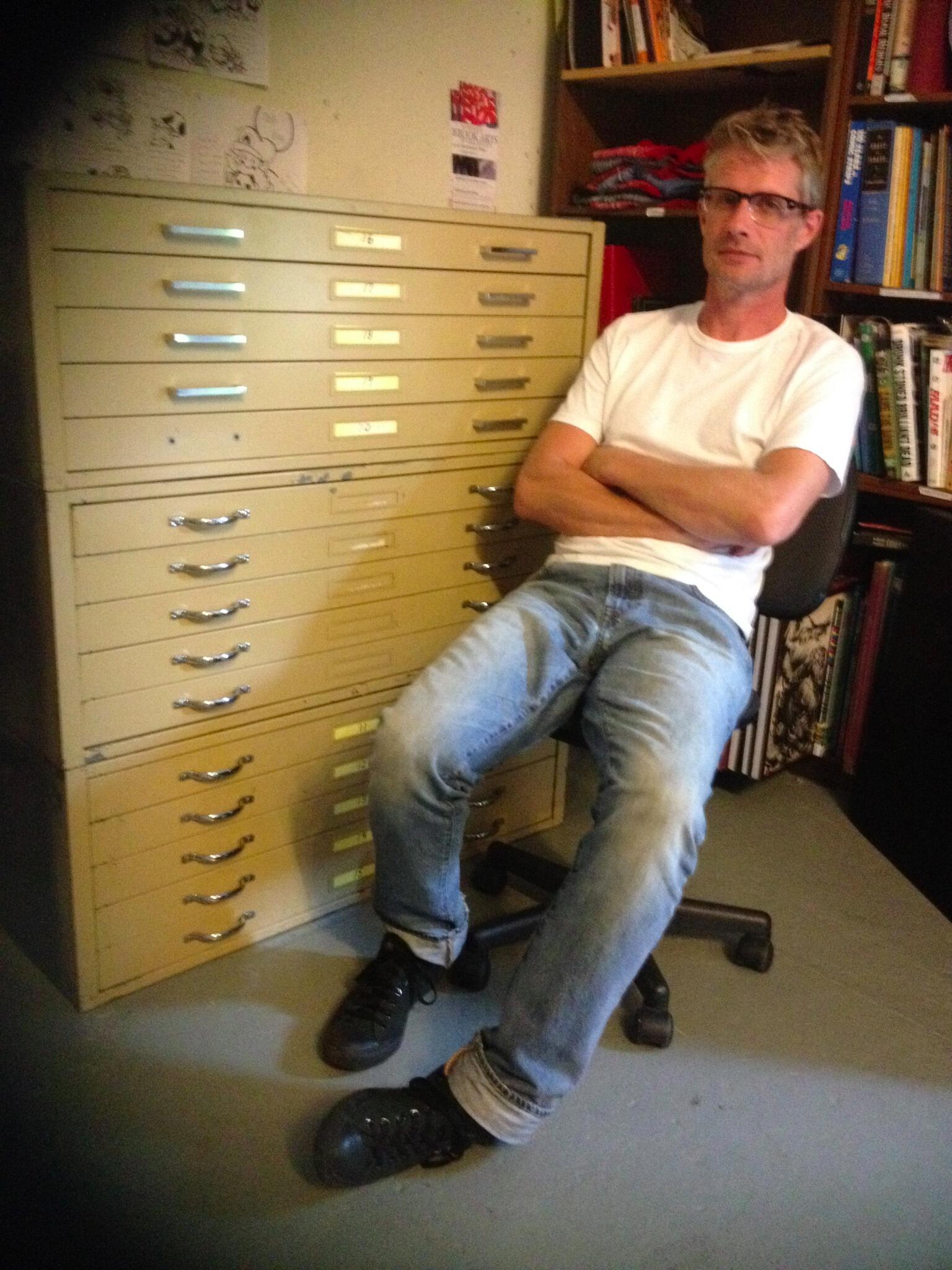 We want to welcome our newest instructor, the amazing Kurt Wolfgang to SAW.
Kurt has been around since the 90s, doing award winning, eye-catching great comics. From Where Hats Go, the big surprise in NON#5, to his recent Nothing Eve and other work in MOME, Kurt has always done seriously playful, interesting, inventive work steeped in classic cartooning traditions. I stole one of his layouts for my book.
He'll be teaching Cartooning for the first year students as an optional class. Students, I suggest you take it.
He'll also be taking 6 weeks of the evening 2nd Year Program, rounding out that class co-taught with Justine Andersen, Leela Corman and myself. He's already challenging some of them with a great 6 week summer class.
See pics of his 2013 art show at SAW here.
An interview with Kurt Wolfgang originally published in MOME.
Audio interview with Kurt Wolfgang on TCJ Talkies.
Kurt Wolfgang Tumblr. -  
kurtwolfgang​
Jul 07
Coming to SAW Spring 2015: Aidan Koch and Ed Piskor
We're unbelievably excited to announce next year's SAW Visiting Artist Workshops for Spring 2015.
Aidan Koch
March 2-6, 2015 sees Adian Koch come to Gainesville. Koch's lyrical, moving and often abstract comics have been wowing people for years since we first saw The Whale in 2010 and then her Xeric Award-Winning The Blonde Woman. Since then, she has out-shined anyone working with similar methods or material be it abstraction, paint, color, memory or nature.
Her workshop happens during UF /Santa Fe Spring Break. You can see Aidan Koch's website here.

Ed Piskor
The following week SAW welcomes Ed Piskor, crazy genius behind Hip-Hop Family Tree (Fantagraphics) and Wizzywig (Top Shelf).
Hip-Hop Family Tree was the comic destined to happen. Somewhere in early 1980s there is cosmic particle rattling around Manhattan and The Bronx, and that particle said "take me to the one who will document this" and it smacked Ed Piskor in 2010 right in the third eye.
Piskor's website is  is here . He comes to Gainesville March 9-13, 2015.
Registration and payment links to follow.
Coming to SAW March 9-13, @edpiskor
Coming to SAW March 2-6 2015, @aidanalexiskoch
Jul 03
[video]
Jul 02
Comics arrived from the John Porcellino workshop.